#BattleCovid19 Initiative Award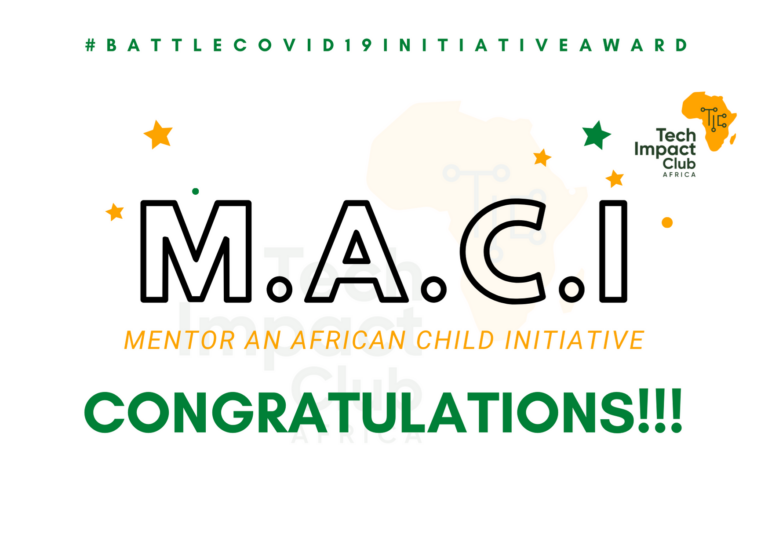 We, Tech Impact Club Africa put out an application in the month of March towards a #battlecovid19 initiative to support African focused non-profit organizations building/running video conferencing powered EduTech solutions.
After an intense selection process, we are glad to announce that  Mentor an African Child Initiative has been selected and has signed an MoU with Tech Impact Club Africa to further support 300 learners and teachers and also set up a new hub.
The 21st century requires that we build capacity across all our communities. To achieve this, there is a need to bridge the gap between low-income communities and high-income communities in order to sustain our developmental efforts, and tackle issues such as inequality, unemployment, poverty, etc.
In this light, MACI seeks to change the present reality and evolve a network of passionate young promising leaders to help train and mentor the younger generation in low-income communities and bridge the inequality gap currently in existence.
Ensuring that every child, irrespective of their background gets equal opportunity to acquire various skills set and achieve their full potential is a priority for MACI.
MACI works with kids/students from low-income communities and provides them with training and mentorship in various skills such as digital training, entrepreneurship, STEM education which are not readily accessible to them in their immediate environment. MACI provides exposure opportunities, educational support, and resources for low-income kids.
The project was from the month of July to September. Here is an infographics summarizing all that was done during the project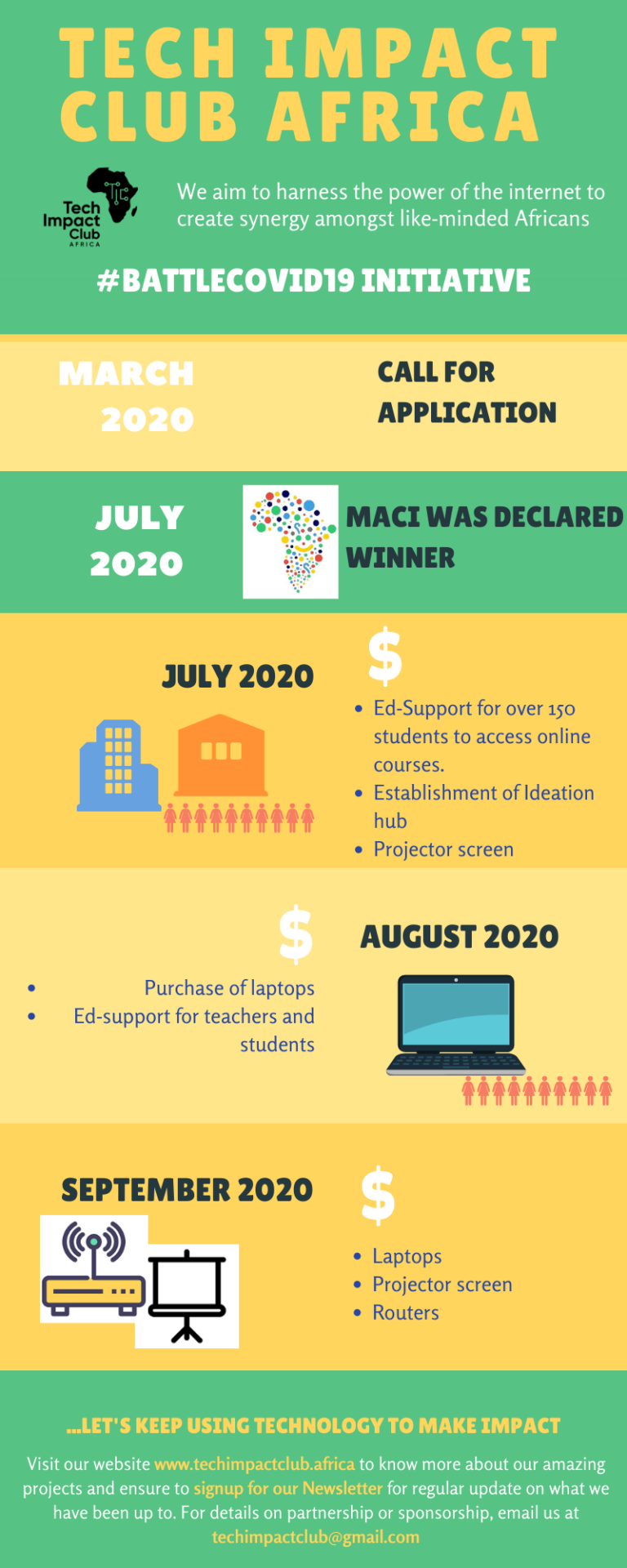 Look out for announcement on new calls as Tech Impact Club Africa has more updates.