Following Tech Impact Club Africa's investment in the training of about 80 mothers in Nigeria to Code and partnership with the Mums Who Code Community, we sat down to a tête-à-tête with Aghama Jesurobo, Founder and Community Manager, Mums Who Code community to find out more about the activities of the community.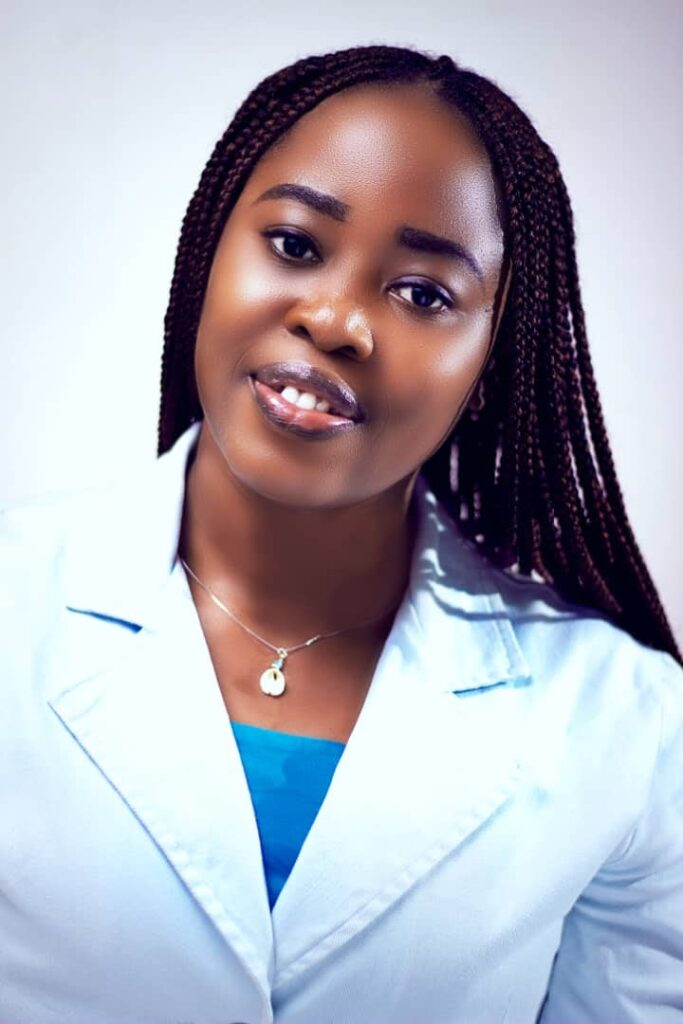 Hello Ma'am , first of all, congratulations on the partnership. We are sure a lot of people are curious about your platform but we would start from you. Can we meet you?
My name is Aghama Moriah Jesurobo, founder and community manager, #MumsWhoCode Community. I am an IT professional with over 12 years of work experience in the higher education sector. I am a social development practitioner committed to advancing learning opportunities for people for their personal self-actualization and social good. Through social development engagements, I have impacted over 100 women and 350 children through innovative boot-camps, children's summer literacy camps and mentoring sessions. You can find more about me here : https://mumswhocode.net/Founder.html
Please tell us about MumsWhoCode, when you started it and what prompted you to start it?
#MumsWhoCode is a Social Learning Community for mums who are involved in writing programming codes as well mums looking to explore the world of coding/computer programming either as a means to returning to work life, gaining fresh employment, pivoting to tech careers, upskilling for bigger roles/promotion, building innovative products as an employer/entrepreneur or just as a hobby. #MumsWhoCode Community offers a safe, inclusive, no-judgement and motivating environment for women who identify as mums to find the encouragement, technical training/resources as well as mentorship that is required for mums to excel as technology practitioners and solution builders. Any mum can join and beginners are specially welcome.
The #MumsWhoCode Community was inspired by my inability to find a local coding community for mums interested in connecting with other mums in tech who code when I started out learning to code. I took up coding lessons during the covid-19 lockdown period in 2020 and quickly realized there were no active communities for coding mums in Nigeria relative to the case outside our shores. Wondering how many other mums were in same shoes and looking to connect and grow as tech professionals who code, it piqued my interest to do some online research and found out women constituted only about 28% of tech professionals in Africa and also women from the Age of 35 are more likely to be stagnated or even pivot to less techie roles and maternal responsibilities among other factors contributes the statistics. There are less techie women moving up the corporate ladder . I decided to kickstart the community in September 2020 with the simple reason of encouraging women especially mums to code/continue to code. Motherhood need not be a barrier.
So, how has it been managing your full time job, mumswhocode and being a mum?
On managing my full time job, mumswhocode and being a mum; This hasn't been easy , few strategies I have employed to help me cope are setting priorities and schedules, delegating tasks as well as seeking help when needed.
Could you share some of your success stories with us and how many mums have passed through training till date?
So I sent out a poll and two very remarkable mentions for me are that the first lady moved from learning to code to teaching code. The other lady developed motivation to keep learning after dropping it for some years after childbirth. That for me is some validation and I am eager to see even more astounding success stories. About 80 women have joined the group since inception participating at various times.
How have you funded the initiatives, and what have been some of your challenges?
Because it is a social learning community and we are at the early stages , still accessing unique needs and our activities have not really been needing funding. Although, boot-camps and training had already been mapped out with a plan to get women to make some form of contribution from those capable of contributing financially. It is chief among reasons why I personally appreciate the sponsorship of TechImpactClub Africa as this means more women can get the needed training at no cost as well as data bundle which is a significant challenge for many.
Other challenges include access to digital assets and the fact that most people are yet to get used to taking coding courses virtually which has a become a new normal in this clime accelerated by the covid-19 pandemic making me see the need to include an aspect on online learning as part of the boot-camp curriculum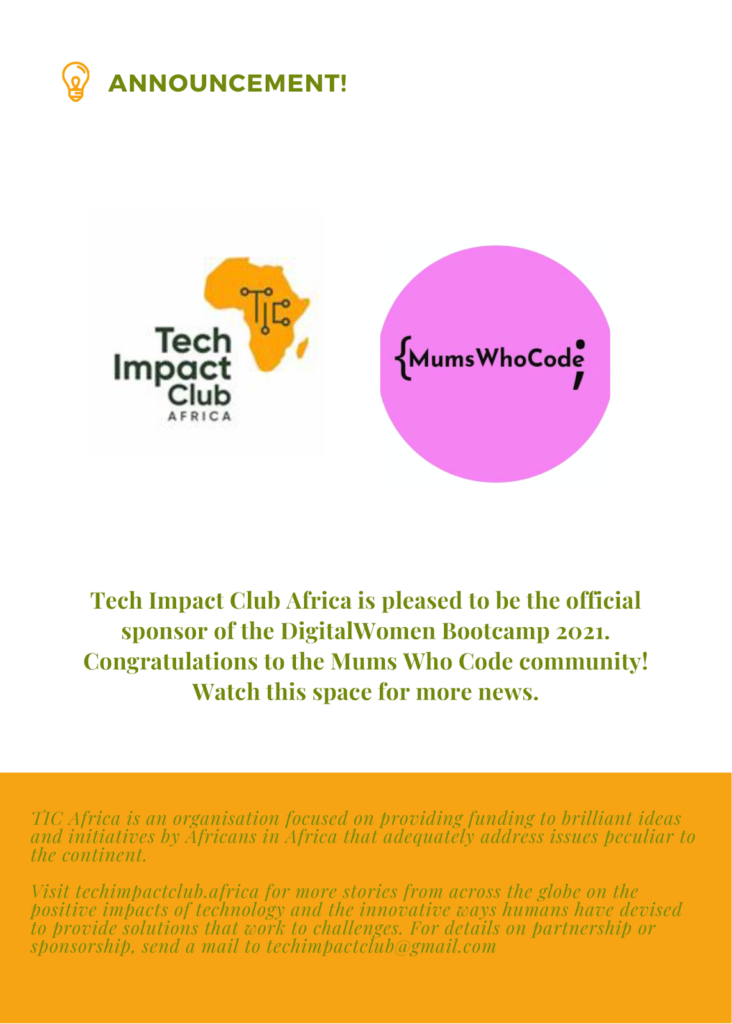 What is the hardest part of your job and what is the most joyful part?
The most joyful part for me is seeing/reading about members unlocking new levels, showing off achievements knowing that #MumsWhoCode Community is part of that success story. Coding can be tough and supporting more members to gain the confidence and resilience needed to stay on track is no mean feat. Also while some are really interested , they lack the basic necessities for accessing learning content as well as practicing as they learn.
If you weren't involved in social impact and community development, what would you be doing?
If I wasn't involved in social impact and community development, I am not sure what I would be doing. Frankly, it is the core of who I am as an individual.
What is the future for MumsWhoCOde?
The future is bright..lol
My personal commitment is to grow the community across countries in Africa and other continents to a point of self-sustainability providing training courses beyond coding, offering scholarships and as a pipeline for women tech talents across the globe.